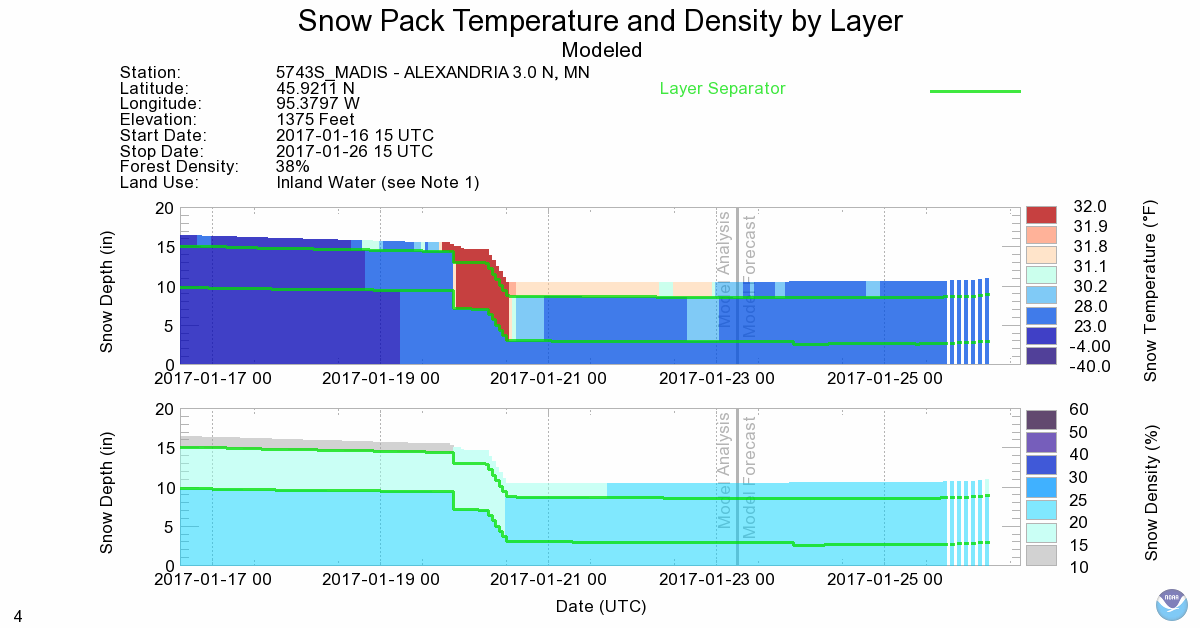 Warm Temperatures Change Fishing Patterns
With the recent warm temperatures in the Alexandria lakes area, this past weekend anglers were working hard to catch a few walleyes.
You can see above that Alexandria has been in some warm temps and the snow melt has increased.​
Over the past 3-4 days, snow depth has gone from 17" down to 10" or so.​ The lakes are clearing too.
This has had an impact on fishing.​
When caught, walleyes were coming during low-light periods in 18 to 24 feet of water.
We're seeing and hearing Lake Le Homme Dieu, Lake Miltona, and Lake Geneva.
These lakes seem to be producing the occasional nice walleye anywhere from 14-18 inches with a 20+ incher every once and while.
Walleyes Have Definitely Shifted Patterns
Everyone we talk to agrees, the walleyes have turned off.
It is hard work to get walleyes to bite now.
We've even watched with underwater cameras, after marking and finding fish, they stare right at the lure, and it doesn't matter what it is...​
Because of this, we've moved onto some crappie locations.​
You'll find suspended crappies in 30ft of water on Lake Le Homme Dieu, Lake Darling, and Lake Geneva.
Our houses are sitting on them right now and are having success with the crappie and pan fish bite.
Now that we're in the mid stages of winter fishing, walleyes will tend to migrate a little further out towards the middle of the lake to find a nice hump or reef.
If you can be mobile, in a portable or on foot, and bring your electronics (Humminbird Ice 35, Vexilar fl-18) to locate these fish, you may find them.
But even then, the bite is very finicky in the Alexandria area right now.
To give yourself the best shot, remember to switch up presentation, bait, color if you're locating fish but having a hard time getting them to bite.
But the good new is, the crappies and pan fish are now being brought topside!​
Good luck​ in the last week of January 2017.