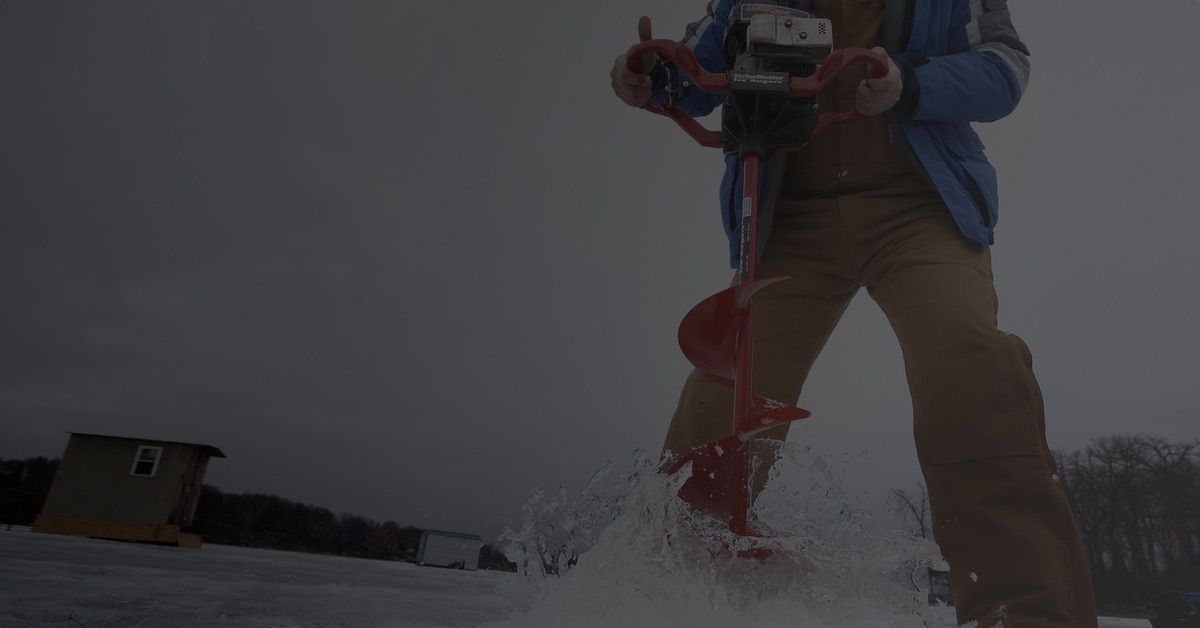 Alexandria Ice Fishing in January [2017]
With ice fishing in full swing here in the Alexandria lakes area, anglers are flocking to their nearest hot spots and honey holes to locate and catch fish.
The weather has been pretty consistent hovering in the single digits for highs and below zero for lows the last few days.
We received 3-5 inches of fresh snow earlier in the week which helped the snow cover on the lakes to eliminate scaring off any fish while approaching our ice houses.
The ice is 12"-16" thick now so full size trucks are able to drive out to our houses. Then you hop in a nice warm house upon your arrival.
Lake Miltona continues to produce walleyes in 18'-24' of water and have been biting at all times of the day.
We've caught them early morning, after noon, and into the night, with healthy fish anywhere from 14-21" in length.
Rattle reels remain our go-to method at the moment.
We're using plain hooks and a shiner or fathead minnow.
Make sure to suspend the minnow 12-16 inches from the bottom; we've found walleyes tend to be more active and aggressive when they can come from the bottom and make an impact strike.
For color, we've had a mixed bag of success, but let's just say make sure you have pink and red in your arsenal.
Our Fish Houses are on Le Homme Dieu
Centrally located in the heart of the "Chain of Lakes" you'll find Lake Le Homme Dieu.
This tends to be the most popular choice for local anglers as it's just a 5 minute drive north of downtown Alexandria and has been producing walleyes and crappies.
We have scouted this lake for a while now and have strategically placed our rentals on the best breaks and funnels this lake has to offer.
There's a nice funnel running through where the walleyes can reach deep water for cover and shelter and come up to the shallows to feed as well.
Again, the depth to consider on this body of water is 17'-24' with a set line and plain hook tipped with a shiner or a fathead seems to put eyes on the ice.
We've also caught them with a buckshot rattle spoon tipped with half minnow either because that has been effective as well.
This approach pounds the bottom stirring up mud and sand while the vibration of the rattle lures these fish in from long distance.
Remember to trust and study your electronics to see the patterns of these fish and where they move and what depth they're holding at.
Good luck out there. If you're interested in getting out in one of our Ice fishing rentals, let us know.